Many types of physical and even mental fitness have been discussed in this feature. It exists to represent the nature of those in this Minot AFB community that enjoy working their body. Because fitness is a cornerstone of the military profession, the promotion of such an aspect is obvious. This week, the feature introduces Jillian Cangealose: personal trainer, fitness nutrition specialist and base cycling instructor. 

Jill is a mom, mil spouse and Minot veteran. She and her AD spouse are on their 3rd tour in North Dakota (once stationed at Grand Forks AFB), so the Minot winters don't scare this Midwesterner. Jill has always loved working out and has lived the active lifestyle continuously. She began looking towards helping others love fitness in July of 2015 when she took a job at the Minot YMCA teaching strength and boot camp type classes. Through this experience, Jill realized her joy and ability to help others work-out more productively. So when their family PCS'd to Hawaii, she continued her coaching and teaching classes. When Covid hit in 2020, group fitness classes quickly became obsolete, and Jill was forced to pivot. It was at this time that she discovered one-on-one personal training opportunities. She began building her brand of personal trainer and ultimately built a strong client base there in Hawaii. Jill said it was difficult to leave there and move back to Minot because as a personal trainer she grew really connected to her clients' lives. She said, "You see how hard they work. You get to know their kids, and then you have to move and it rips your heart out."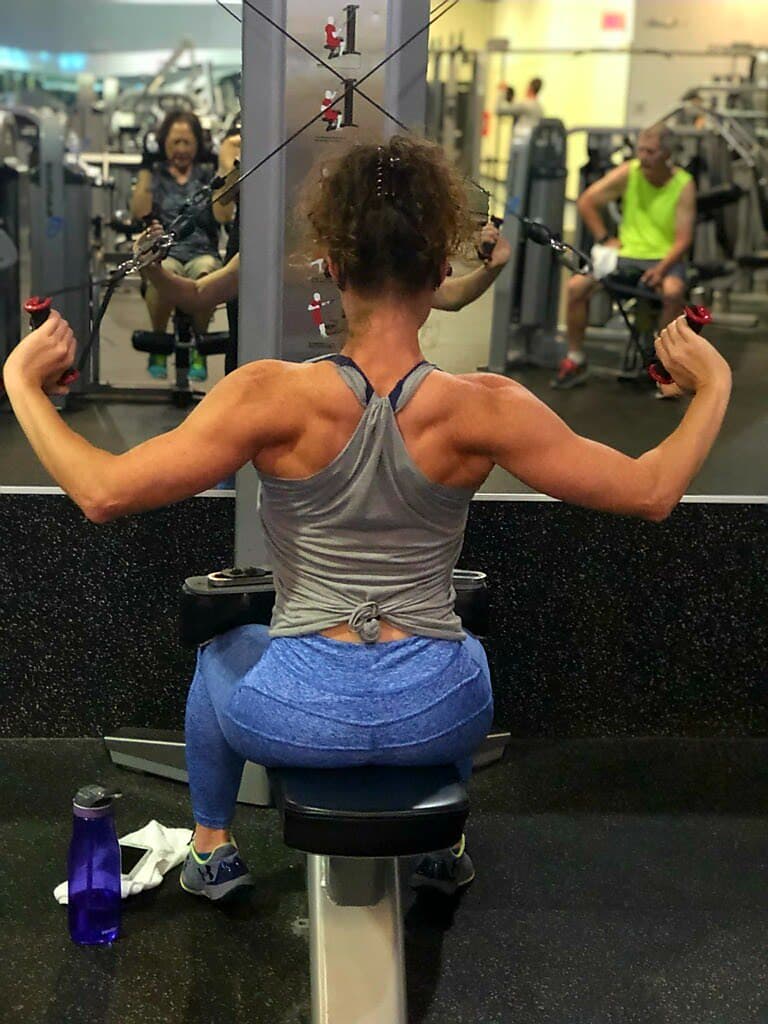 Like any mil spouse after a tough move, Jill wasted no time and started rebuilding right here in Minot. She currently teaches cycling classes at the McAdoo Fitness Center on Mondays & Wednesdays and loves it because she said cycling is a personal experience for everyone. She leads the class and gives suggestions for sprinting or climbing, but ultimately everyone can make it a class for them and go at their own pace. She encourages everyone to come give it a try, or two or three. She can be a tough teacher but cycling student Laurie Ruediger said, "Jill keeps the beats rolling in this fun cycling class!" Another cycling participant, Joyce Hoadley said, "It is high energy with a great playlist, killer hills that will make you sweat and contemplate quitting but when it is over you will feel unstoppable." Jillian's cycling classes are open to the base public, free of charge on Monday mornings and Wednesday afternoons at the McAdoo Fitness Center.

Jillian has recently re-started the process of her personal training business as a contracted trainer at the base gym. Her focus is to help teach people how to move in appropriate ways through all stages of life: what she referred to as "functional training." She wants people to realize that a personal trainer like herself is here to help with any fitness goals a person has, whether they be big or small. She likes to help clients focus on ways to make each individual body strong and ways to build muscle to avoid injuries or re-injuries. When asked why someone should consider hiring a personal trainer, Jill said that personal training is for anyone who wants to learn to move, workout or lift the correct way, will benefit from some personal training. She will soon -once the contract is official- be able to book clients at the fitness center. Sessions are priced affordably at $30 to $40 per 60-minute session. Jillian said, "The more sessions you buy the more you save. I also offer 30-minute sessions and partner sessions, where I would split the 60- or 30-minute rate." At the end of the day Jillian admitted that fitness has done a lot for her in life, and she wants to bring that joy to as many other people as possible.

Several of Jill's previous clients were willing to give her glowing reviews. A Hawaii client, Bella Marie said, "The most important thing I learned from her was that you don't need to exercise with heavy weights, when 5-10 lbs dumbbells can help burn fat and build muscle just as good. Repetition and proper form were more important than anything else. She was such a good motivator and invested more time that she was getting paid for. Her goal was to ensure you understood everything and were aware of everything that she had to offer. I loved working out with [Jill] as she motivated me to always do my best."

Jillian is in the final stages of her contract agreement with the gym and will hopefully be able to start taking new clients soon. For questions about person training, what is involved or how Jillian can help, please contact Jillian at 269-779- 4617, Jncfitness21@gmail.com