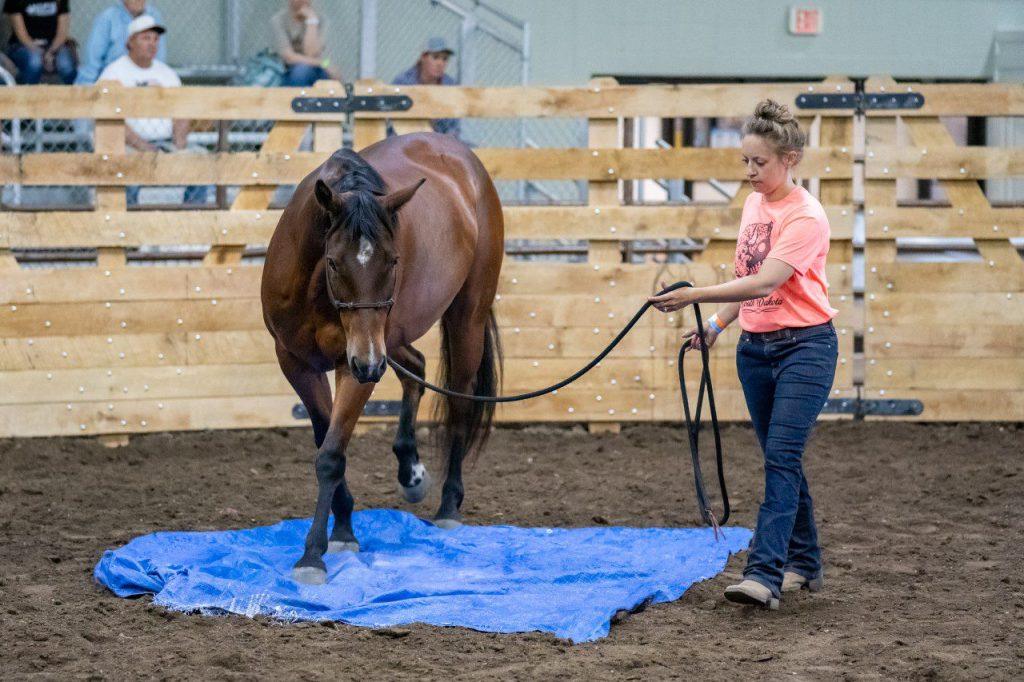 North Dakota is a large state that offers a wide range of interests and opportunities. One cannot live in this state without getting just a little bit of an appreciation for the outdoors, wildlife and the beauty of Mother Nature. The North Dakota Equine Association is a group of animal enthusiasts which supports horses and everything equine in this state. Active association member Amy Becker said, "The ND Equine Assn is a 501c3 Non Profit organization that was established to help further educate the general public about everything Equus and to help further the education opportunities provided to horse owners as well. We are a statewide association with no headquarters base and we hope to keep growing our membership to eventually create regions for those interested." As stated on their website, "We serve as a means of communication by furthering common interests of horse persons in North Dakota. We aim to be the central hub for 'everything equus' in North Dakota."
Their yearly Horse Expo is right around the corner on June 3-5 at the North Dakota State Fairgrounds. Becker described the event as "… geared towards all ranges of horse enthusiasts. For horse owners we offer mounted events, mounted clinics with free auditing, lectures, and used tack sale. For non-horse owners we have non-mounted events and activities: Rocky Top Ranch Petting Zoo, free wagon rides by the ND Draft Horse Assn, vendors to shop, lectures for new horse owners and horse businesses, etc. The evening show 'Equi-ganza!' shows some really neat bonds between humans and their equine and canine partners, along with encouraging cultural appreciation with the First Nations Dancers. It's three days that are jam-packed with something for everyone!" The event is a perfect way for horse newbies to experience the majesty of equines. Becker mentioned how she loves to simply walk around at the expo and witness the joy on everyone's faces. "It's a world that not everyone gets the chance to experience, so it's a good feeling to know we are giving people that opportunity for both educational and entertainment purposes," she said.
Currently, the Association does not offer lessons or classes for horses, but they do offer encouragement and the ability for people of all ages to get comfortable with horses. Becker mentioned that the best way for a person who is interested in horses to start is to just start learning about them. Becker encourages children and adults alike to understand how to care for horses and learn about them before jumping into riding. This develops a deeper understanding for the creature. To experience more about horses in almost every way possible make sure to mark the date for the Horse Expo, June 3-5, and get ready to spend an entire day learning and loving horses. Please find out more information on their website northdakotaequine.com. The North Dakota Horse Expo is also offering a 10% ticket discount for military members and their families, so make sure to ask about that while you're there too!